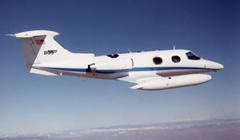 The hyperlinks below refer to external sites that are neither affiliated with nor managed by the Reigel Law Firm, Ltd. While the Firm does its best to keep links current, it is possible that you will find broken or missing links from time to time. If you do, please contact us and let us know so we can keep these resources up to date.
AVIATION STATUTES AND REGULATIONS


FAA Index of Federal Aviation
Regulations (FARís)

© Reigel Law Firm, Ltd.-Aero Legal Services 2002-Present. All rights reserved.